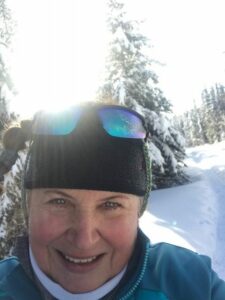 The universal language of music might be the only thing that exceeds the universal language of travel. I have been travelling well, but singing poorly, my whole life. Since I'm not particularly good at singing or instruments, I thought it better to start a bed and breakfast as opposed to a garage band. Better for my neighbours too.
When I'm travelling I love to meet the locals, and especially, to learn about where they live and know their stories. While I was wrapping up my career at the fire department, I knew I needed a plan for what was next. And I knew that plan needed to involve my love of travel and my interest in the people who are drawn to it.

Dusty Spokes is a love child of sorts, conceived in the announcement of the new Okanagan Rail Trail, and born of the marriage of all my interests… travelling, cycling, healthy food, wine, relaxing surroundings and fun, curious people.

A life-long Okanagan resident, I'm looking forward to being "the local" and I love questions.
Oh and by the way - we have a big, happy, well behaved yellow lab who likes to be the greeting party!
---